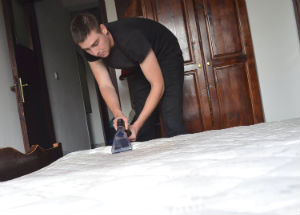 For the sake of your family it is vital to keep your mattresses free of dust mites and other harmful microroganisms. Our company can help you keep your mattress in a clean state. We provide mattress cleaning services in Clapham.
We have been around for more than a decade. Our extensive experience plays a big role in the results we achieve. We are perfectionists and we like to turn mattresses from dirty to immaculate. We are dedicated to this job and we offer 100% reliability and expertise. Pick up the phone and contact our office assistants. They will get things started. We can't wait to hear from you.
Mattress Cleaning Clapham
For a reliable and state-of-the-art mattress cleaning service in Clapham SW4, pick up the phone and give us a call. We'll deliver the results you need. We will come at a time of your choosing and we will be very friendly and professional. It is worth booking a service.
The process includes:
Stain removal
Removal of pet dander and debris
Vacuuming
Cleaning
Fill the form for a free quote!

Cleaning your mattress properly will help you get a good night's sleep. In addition, it will make your bed safer for you since it will rid it of bacteria, dust mites, pet dander, stains and debris. Keep in mind that only a real professional can clean your mattress. We've turned cleaning mattresses into science. We know the different products that work well, we are familiar with all tools and machines; plus, we have learned about the nature of stains.
"We have a much healthier and deeper sleep after using the mattress cleaning services of this company. The cleaning technicians sanitised our mattresses using advanced steam cleaners and suitable solutions which removed the dirt, dust and blemishes from our mattresses. We recommend this company's services which are very reliable and inexpensive." – Madison
Mattress Steam Cleaning Clapham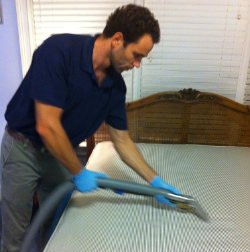 Our steam cleaning program in SW4 Clapham ensures that your mattress is left spotless. This means there will be no debris or grime, no stains and pet dander, no dust mites or mite excrements. It will be sparkling.
We recommend using our service. We will ensure the best cleaning experience. If you want to get rid of mites and contaminants, make an appointment immediately. Our assistants will tell you what you have to do. You'll be given the best advice. You won't regret going for our agency. It's worth your while.