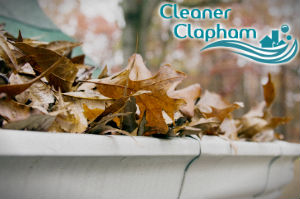 To ensure the properly functioning condition of the drainage systems in your property you can use our cleaning services. The gutter cleaning which we offer in and around Clapham guarantees removal of debris, leaves, twigs and mud.
Our staff are supplied with the latest and most effective tools and equipment for sanitising downpipes, fascias and soffits. Over time all guttering systems get filled with grime and get blocked which leads to stopping the rainwater from free flowing and leaks.
Our company provides effective gutter cleaning which can be used by owners of houses, blocks of flats and commercial estates.
Excellent Gutter Cleaning Clapham
Our services include washing, hoovering and sanitising all gutter components. The cleaners provide the work using:
Ladders
Extendible carbon fibre poles
Dry and wet specialised vacuum cleaners
Tiny cameras attached to the poles
Other tools and equipment which may be necessary
The work starts with inspection and checking the condition of the guttering. Our staff use carbon fibre telescopic poles which can reach to 12m and attach cameras and vacuum cleaners to them.
"The guys turned up on time and did excellent cleaning of the gutter system in our house. We are very pleased with their work which had the results we expected and we didn't pay too much. Wound definitely use their services again and recommend them to everyone who needs gutter cleaning. – Phoebe"
Professional Gutter Cleaners SW4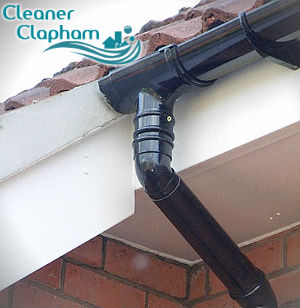 They do the cleaning with poles from the ground or using ladders depending on the location and height of the downpipes, fascias and soffits. We work seven days in the week and offer professional and effective gutter cleaning services in SW4 which guarantee excellent results.
You can rely on our staff to remove all blockages, mud, debris and grime from your property's drainage systems. We work in line with the customer's demands and can do the cleaning at the most convenient date and time. Use our cleaning services a few times each year to ensure the proper functioning and the integrity of your drainage system.
Our staff are supplied with high-quality machines and tools which are designed for cleaning gutters. Using them, they can remove blockages, grime and soiling that get trapped in downpipes, fascias and soffits. The cleaning work includes all internal and external surfaces of the gutter components which will be washed and hoovered effectively by our staff.
Take advantage of the reliable gutter cleaning services which are offered by our company in and near Clapham, SW4 during all days of the week. You will have effectively functioning drainage system that won't create leaks and flooding of rainwater in the basement of the building or in other areas.